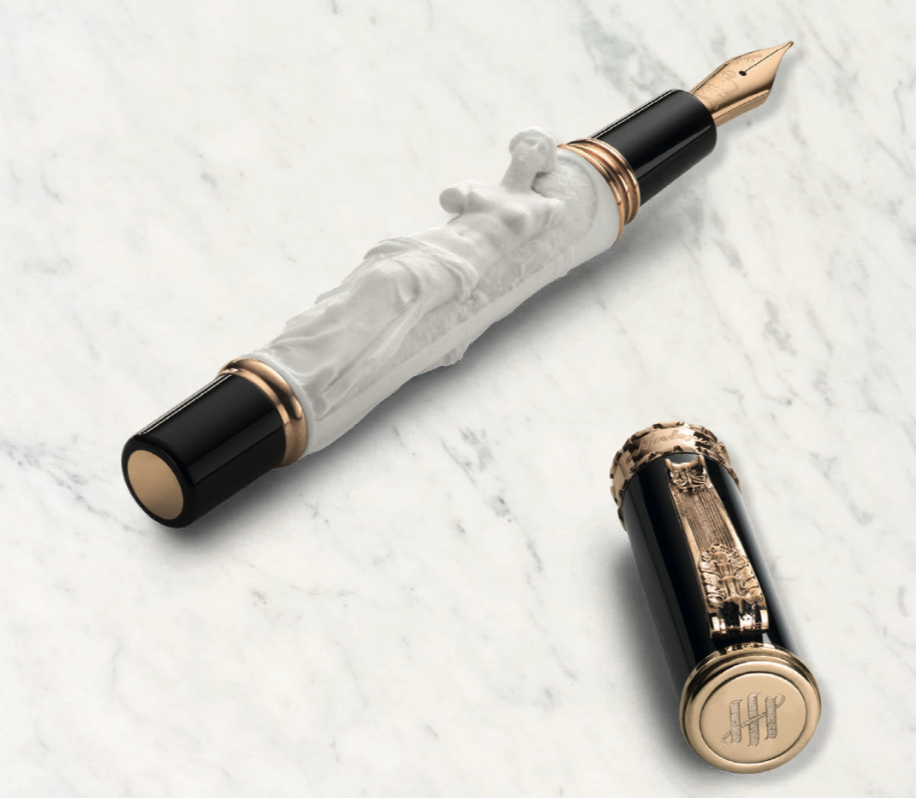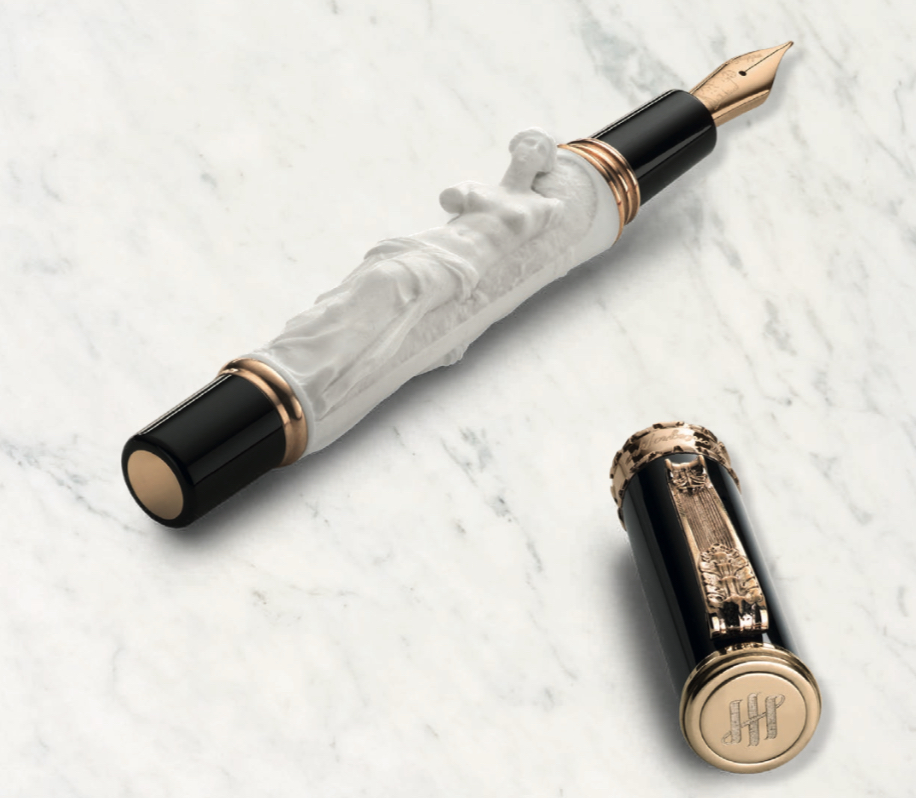 An exclusive new limited edition commemorates 200 years since the discovery of one the world's great cultural treasures.
Italian marble is used to recreate the Venus de Milo in a writing instrument made from museum-grade materials. Like its subject, the Montegrappa Venus de Milo is the epitome of grace and beauty.
On the bicentenary of her sensational discovery, the iconic Venus de Milo is immortalised on a luxury writing instrument of timeless beauty.
An extraordinary pen celebrates one of the world's most beloved artworks – a testament to human artistry and curiosity. Its classical, sculpted form is accentuated with textures and precious metal detailing that captures the ambience of the statue's home within the Louvre Museum.
One design made in two luxurious qualities: trims may be selected in either museum-grade bronze or 18K yellow gold. A core of polished, high-density acrylic lends contrast and balance.
An edition of 200 fountain pens and 200 rollerballs cast in bronze marks the bicentenary of the Venus de Milo's discovery on the island of Melos in the spring of 1820.
Nothing but the best for a masterpiece: Montegrappa's state-of-the- art piston-fill system is used to supply a personalised 6mm 18K gold nib inscribed with the figure of Venus.
Digital Brochure HERE
---
Fountain Pen




VENUS DE MILO LE Fountain – Model: ISVMN_BC – $2,495
---

VENUS DE MILO LE Rollerball – Model: ISVMNRBC  – $1,995
Limited to 200 pieces
---
Call or email us for more information: