Sold out – No longer available
Our most versatile and successful pen family of recent years is Fortuna, which has provided us with a perfect "canvas" for expressing all manner of moods and emotions. With combat boots, cargo trousers, military wristwatches, aviator sunglasses, NATO-style watch straps, tattoos and other elements of the world's services appealing to civilians, we figured, why not a pen? And why not dress it up in its own fatigues?
Called "The Camouflage Collection", the new pen is available in the three main forms of fountain pen, rollerball and ballpoint. The earth-tone camouflage patterns follow genuine military design criteria, realised in resin with brushed bronze-plated trim. For those who insist, however, on military precision, the technical term for the colour is "IP dark brown." The fountain pen is both cartridge- and converter-fed, with nib in stainless steel and bearing the octagonal Montegrappa motif etching. It is offered in the standard writing grades of fine, medium and broad.
As with any military issue, the accessories are a major part of the experience. Every Camouflage pen is supplied in a tin field box, resembling a medic's first aid kit, and the set comes with dog tags and a special key-ring, bearing a "military" target. If you're in touch with your inner Rambo, this pen has your name – and serial number – all over it.
See the Camouflage brochure here.
---

Fortuna Camouflage Fountain Pen – Model ISFOR_CA – $395

Fortuna Camouflage Rollerball – Model ISFORRCA – $375


Fortuna Camouflage Ballpoint– Model ISFORBCA – $355
---
Special Packaging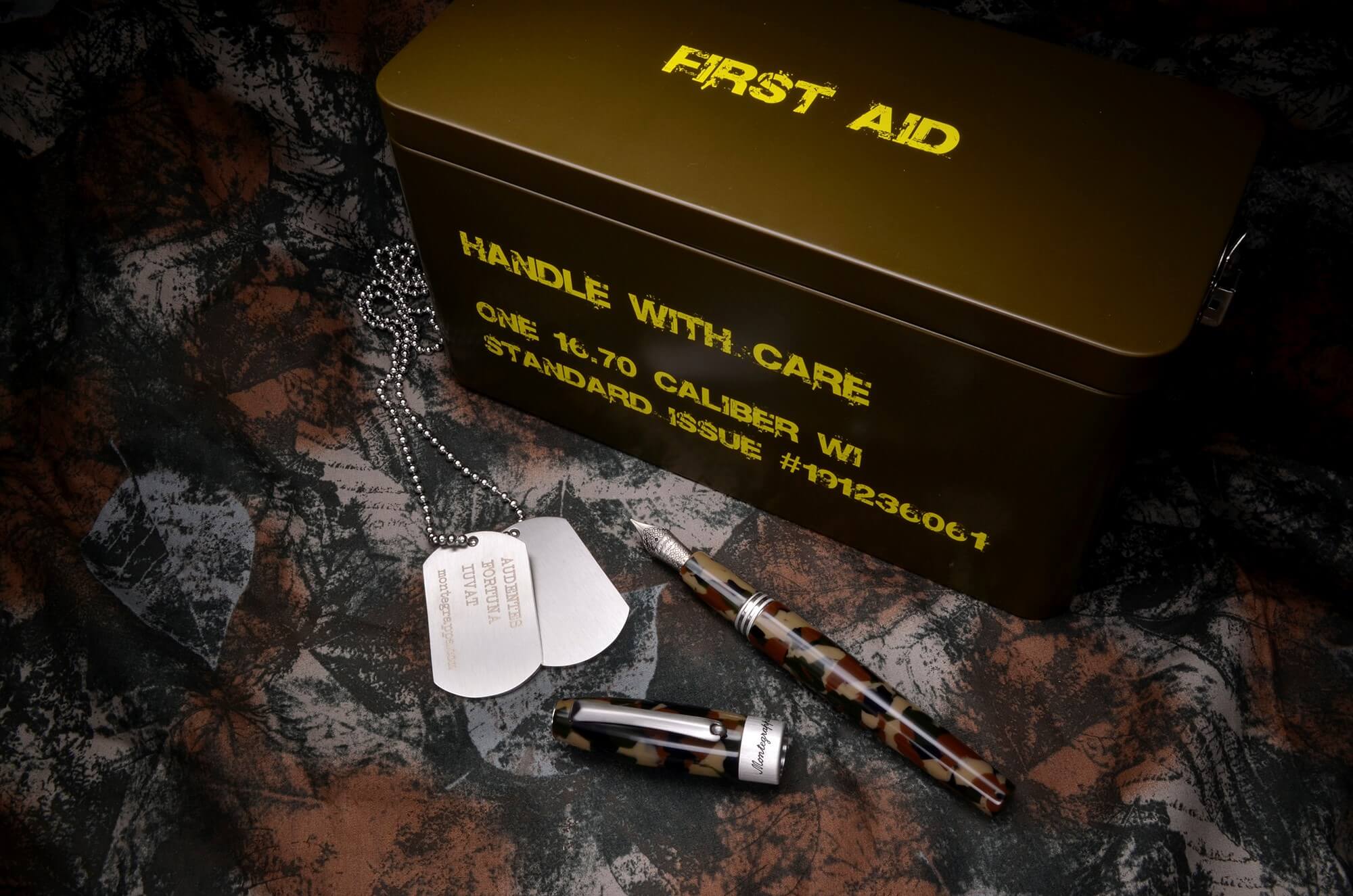 ---
---