Sold out – No longer available
Among the most successful pen families Montegrappa has issued, Fortuna has struck a chord with a young, urban clientele that appreciates its combination of modernity and classicism. The family of pens was named after, the Goddess of Fortune, the personification of luck according to the ancient Romans.
Fortuna's identity as the embodiment of chance events was closely tied to 'virtus', or strength of character. At Montegrappa, we strongly believe that good fortune is indubitably linked to virtue, while education is the foundation onto which an individual develops and nurtures his or her innate talents. We also believe that hand-writing is an essential element of the education process and an indispensable function, even in today's hurried, digitised society.
For this reason, we have created our original Fortuna collection, with an eye to those who still indulge in the pleasure of writing. It is our wish that these pens will engender the good luck that they deserve. Fortuna is available as a fountain pen (cartridge/converter fed), roller ball, twist-action ballpoint pen and mechanical pencil.
For the coming season, Fortuna is offered in white resin with rose gold or ruthenium trim. With the modern, stark white body accented by either the luxurious pink hues of the rose gold trim, or the elegance of contrasting black ruthenium, the effect is never less than bold. The fountain pen's stainless steel nib is available in one of three widths, to suit the user's writing preferences.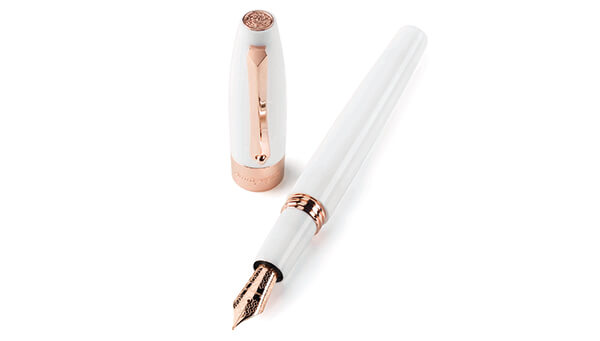 Fountain Pen – Model: ISFOR_RH – $295

Rollerball – Model: ISFORRRH – $250

Ballpoint – Model: ISFORBRH – $195
---
Ruthenium Plated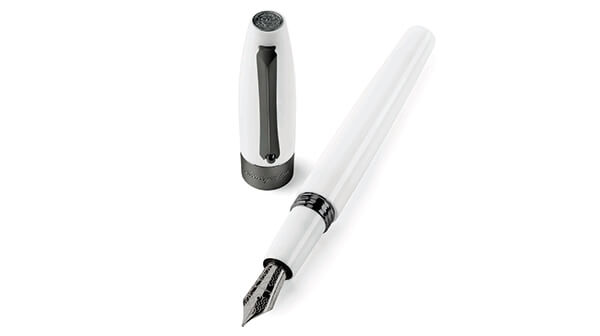 Fountain Pen – Model: ISFOR_LH – $295
Rollerball – Model: ISFORRLH – $250

Ballpoint – Model: ISFORBLH – $195