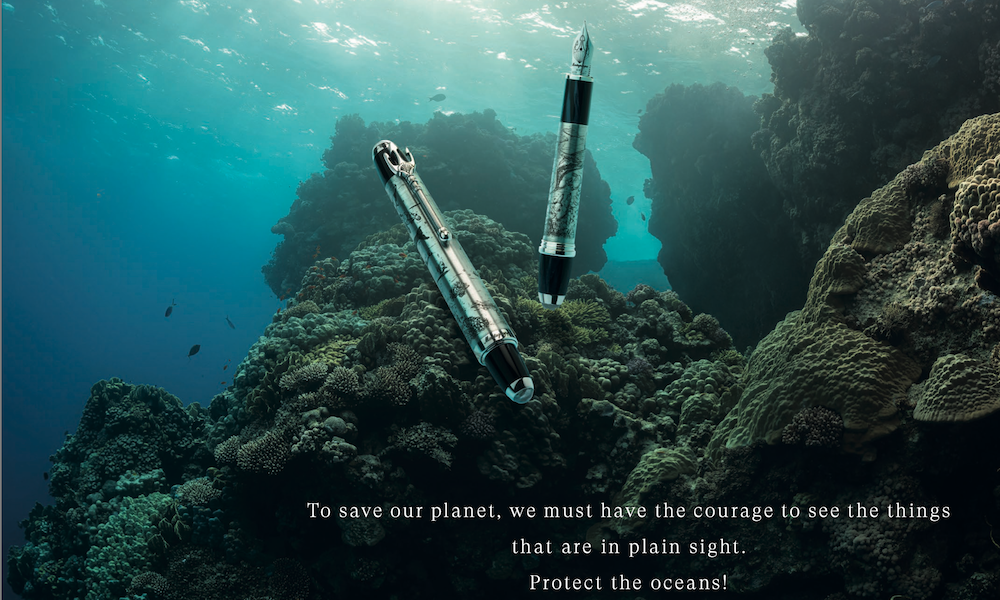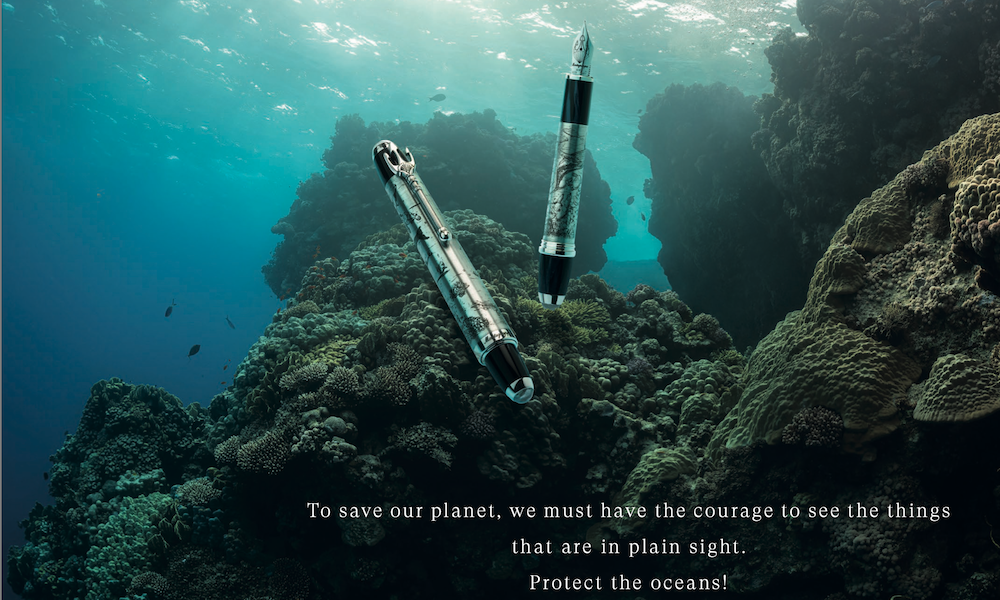 The breathtaking debut collaboration between Montegrappa and the Prince Albert II of Monaco Foundation showcases the
fragile beauty of the ocean and magnifies its desperate plight.
Crafted from sterling silver, celluloid and cubic zirconia, the exclusive Solidarity Edition combines regal presence with a crucial message: that to save our planet, we must have the courage
to confront reality.
Detailed cap and barrel engravings on satinised silver contrast our vision for ocean health with the tragic reality. Together, they symbolise a resolve to stem the flow of waste and restore marine habitats
Neptune's trident is a pocket-sized pledge to defend the oceans. Cast from sterling silver, it anchors a rare, deep-profile cap that calls attention to a perilous environmental imbalance
Parabolic cubic zirconia endpieces invite us to peer beneath the surface. Each magnifies a point of value: the Foundation's valuable work, and the edition number (300 pieces in two writing modes).
---
Fountain Pen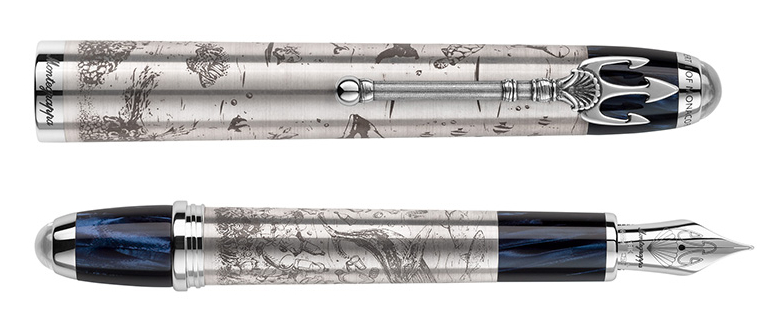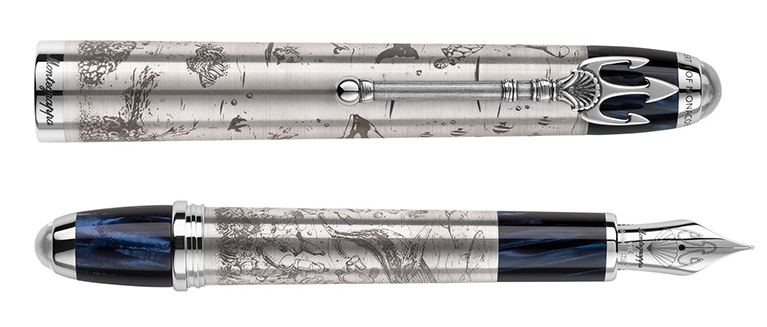 Fountain Pen – Model: ISFMN_SE – $3,250
---
Rollerball Pen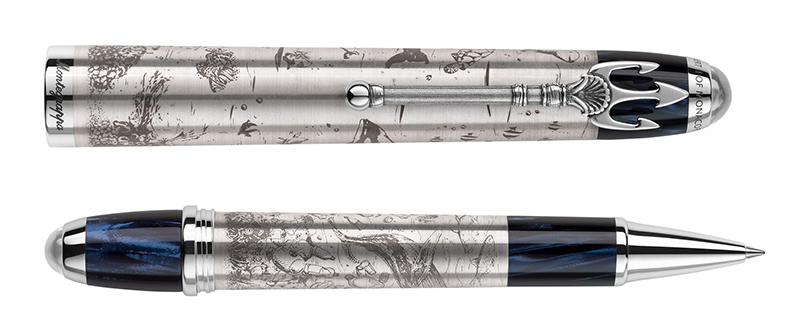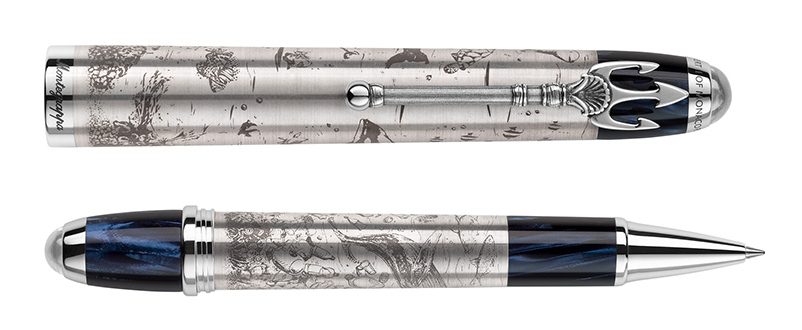 Rollerball Pen – Model: ISFMNRSE – $2,750
---
Specs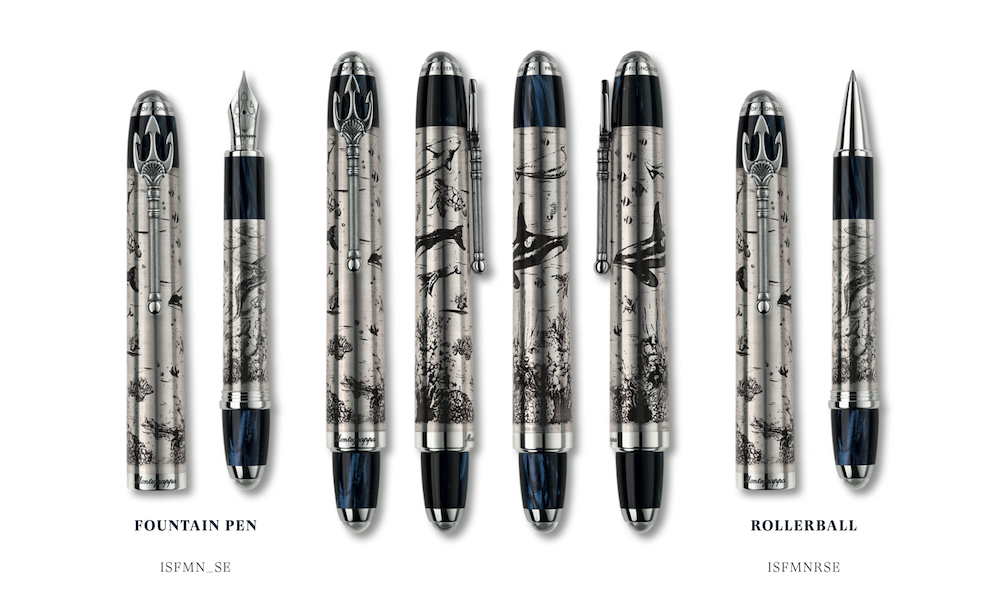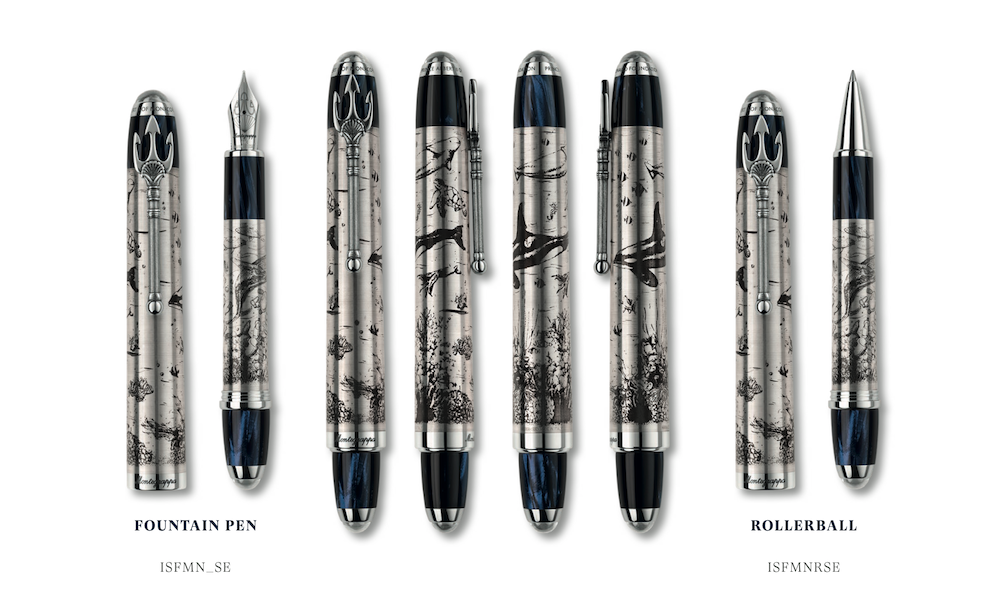 ---
Packaging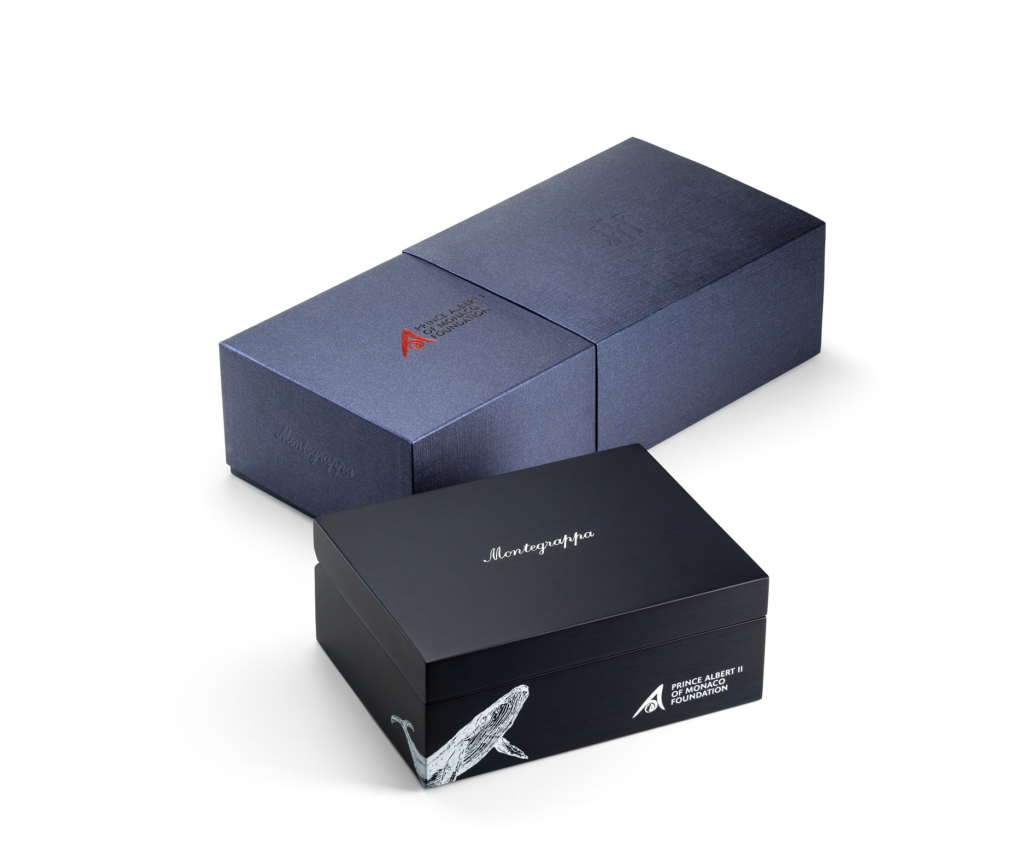 ---