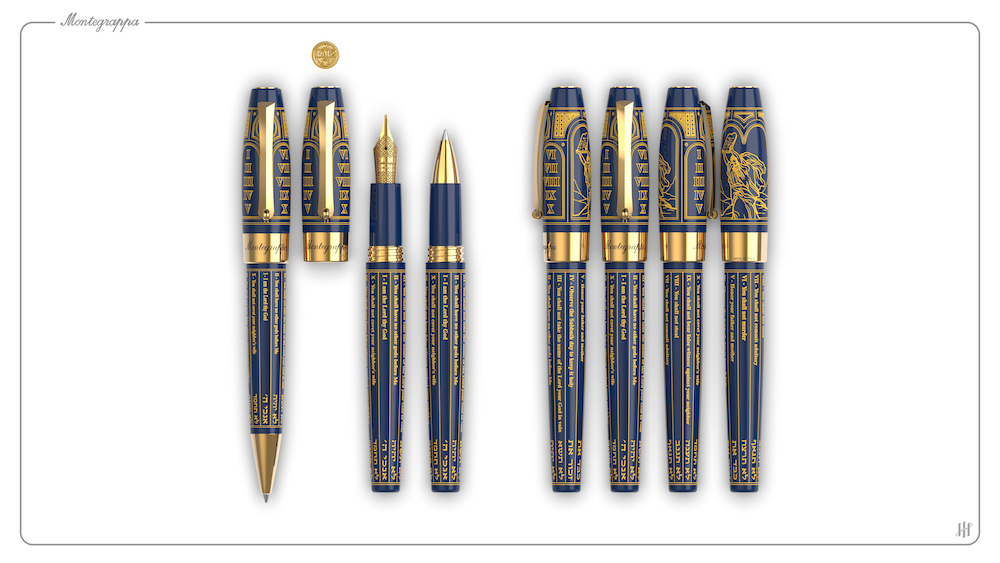 Montegrappa Ten Commandments Open Edition
The open-edition design is available to appeal to smaller budgets. Based on Montegrappa's Fortuna silhouette, gold-fill engraving recreates the L.E.'s cap motif, and recites The Ten Commandments on the barrel in Hebrew and English. The open–edition fountain pens use a cartridge/converter–fed stainless-steel nib. 
Nibs available are EF, F, M, B & 1.1 Stub. #6 JoWo steel nib.
---
Fountain Pen


Fortuna Ten Commandments Fountain Pen – Model: ISFOR_YD  – $495 – SOLD OUT
---
Rollerball Pen


Fortuna Ten Commandments Rollerball Pen – Model: ISFORRYD  – $475 – SOLD OUT
---
Ballpoint Pen


Fortuna Ten Commandments Ballpoint Pen – Model: ISFORBYD – $450
---
---
---
See the Limited Edition HERE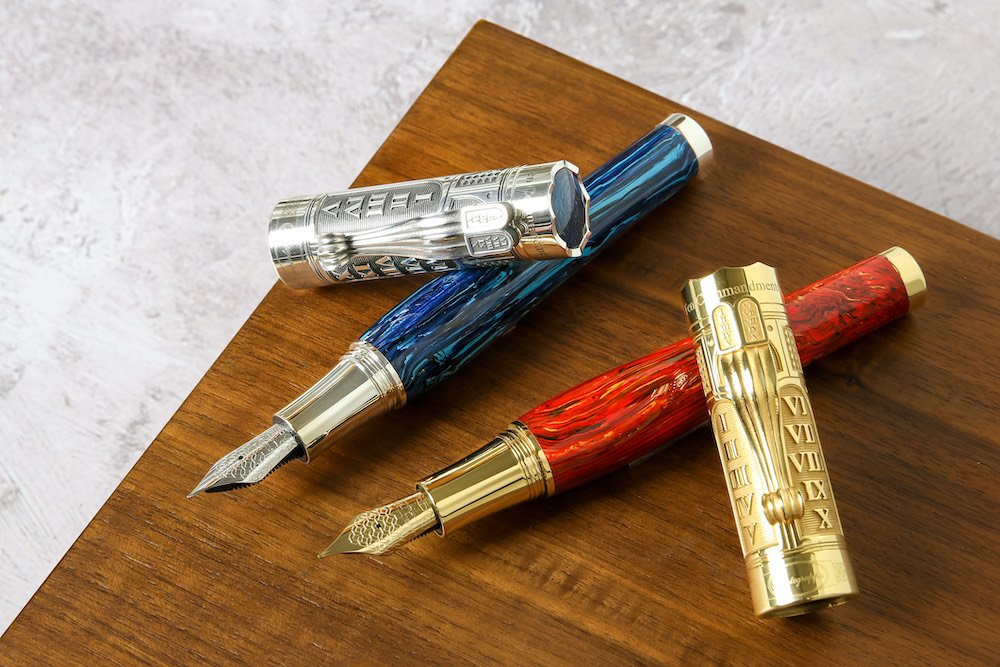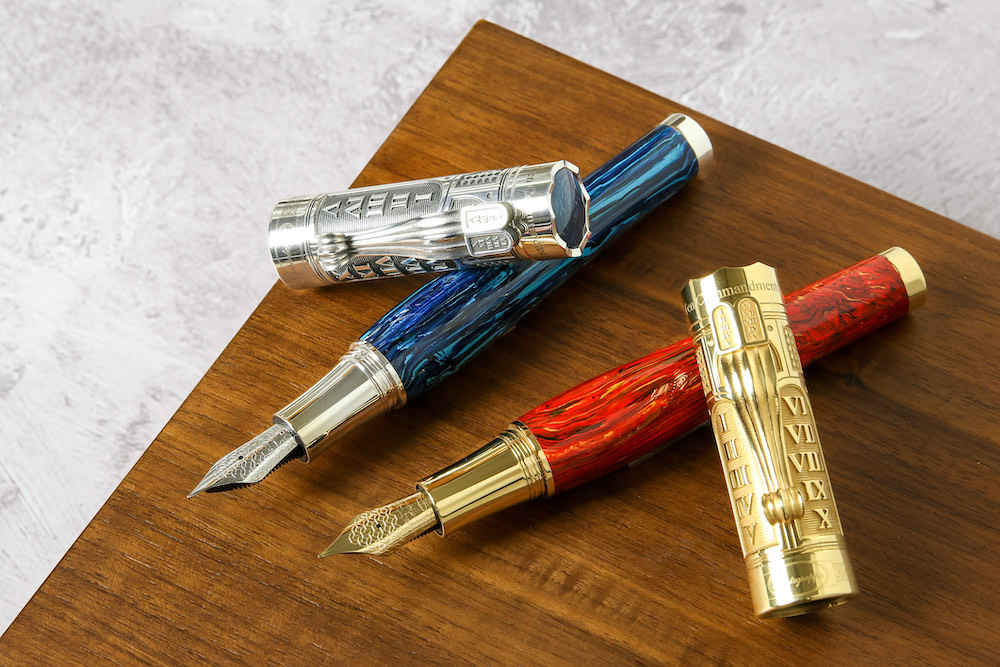 Call or email us for more information: