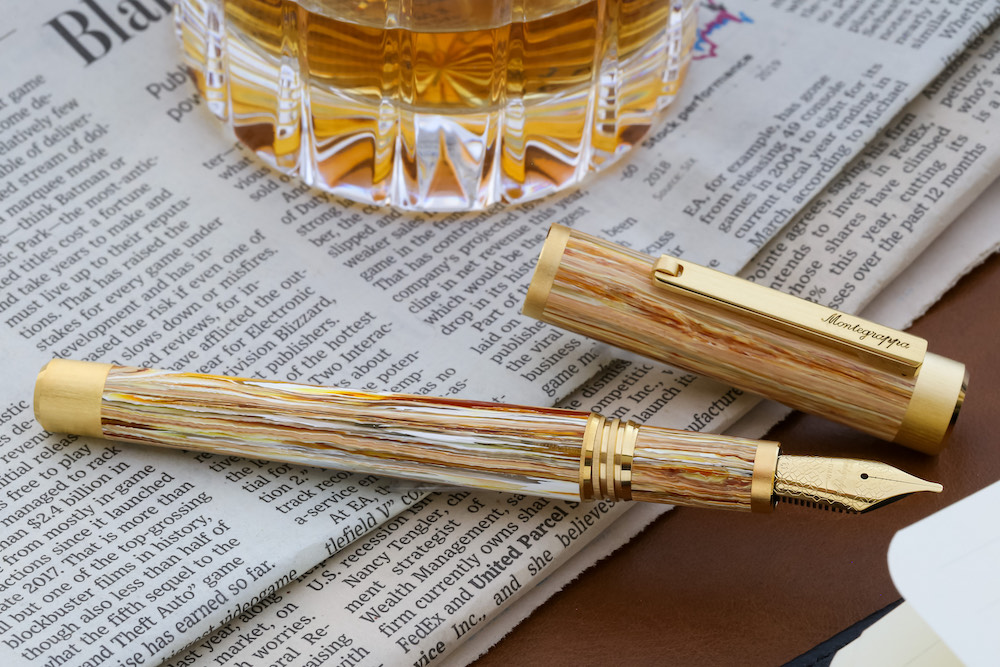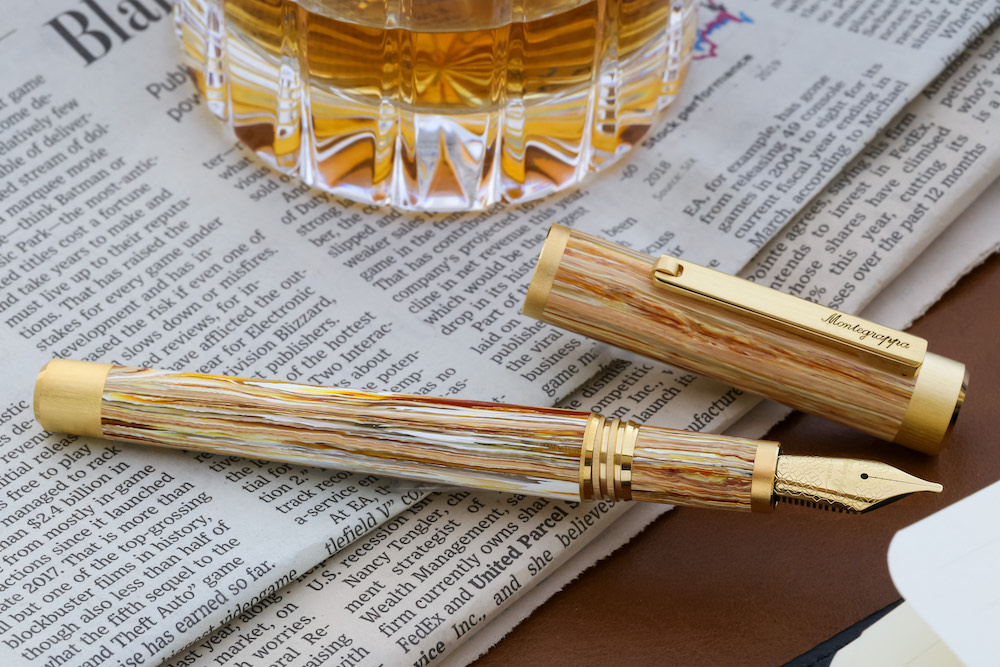 Montegrappa ZERO Caramel
---
ZERO is a new Signature family of Montegrappa writing instruments – the first tier of a Contemporary Collection that fuses modernist Italian lines with mechanical precision and refinement.
Inspired by prestige timepieces, an innovative crown features sapphire glass set in a miniature bezel. The Montegrappa ZERO is designed to complement the wrist as well as the hand.
A muscular, chamfered clip provides authoritative pocket presence. Made of brass, our pocket-clips are stress-tested for more than 20,000 actions and proudly brandish Montegrappa's famous script logo.
ZERO is made in fountain pen, rollerball and slimline ballpoint modes. Fountain pens are fitted with a converter/cartridge-fed nib, available in options of 14K gold and precision steel.
---
Fountain Pen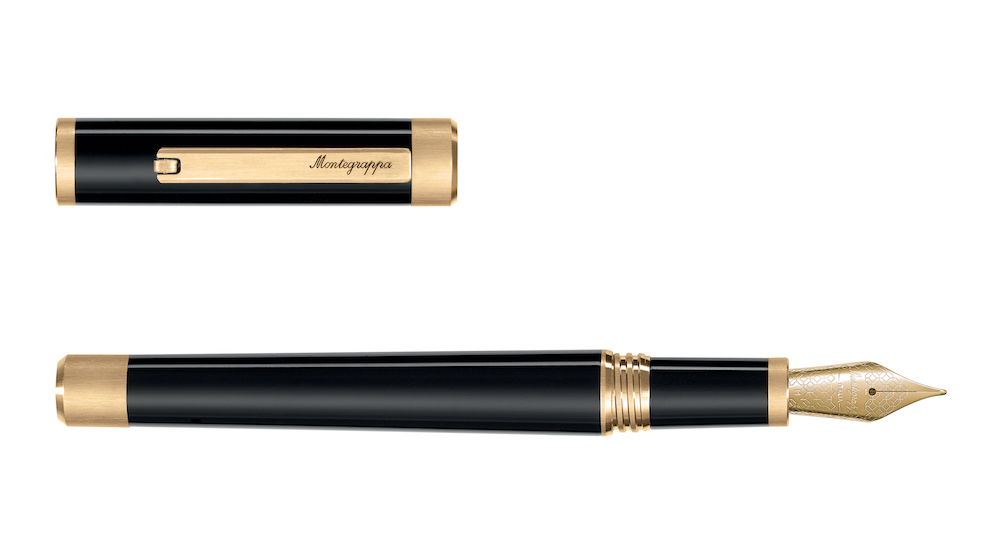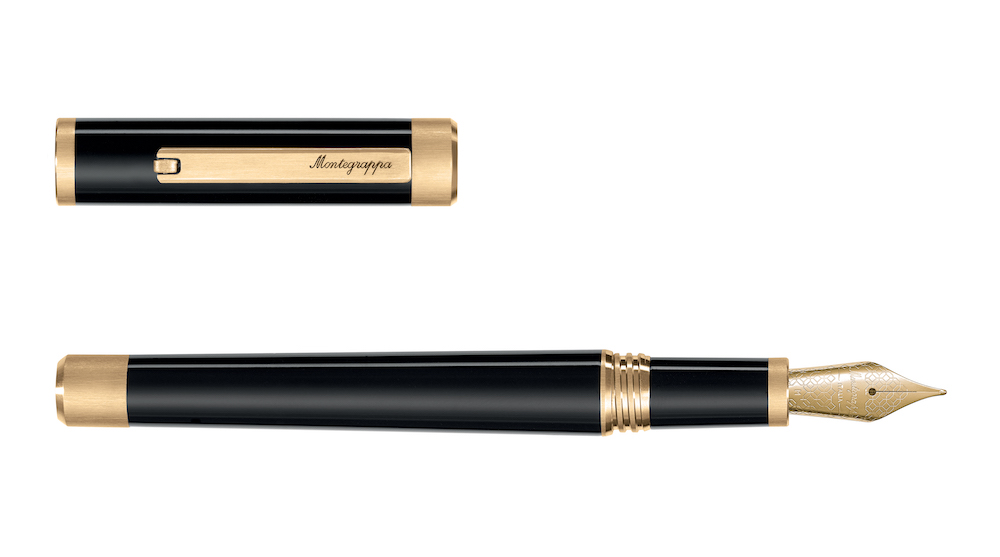 ZERO Fountain Pen, Black & Gold – Model: ISZET_BY-BGT – $495
Model: ISZET_4Y-BGT – w/14k nib – EF, F, M, B – $695




ZERO Caramel Fountain Pen – Model: ISZET_BY_001 – $495 – SOLD OUT
Model: ISZET_4Y_001 – w/14k nib – EF, F, M, B – $695 – SOLD OUT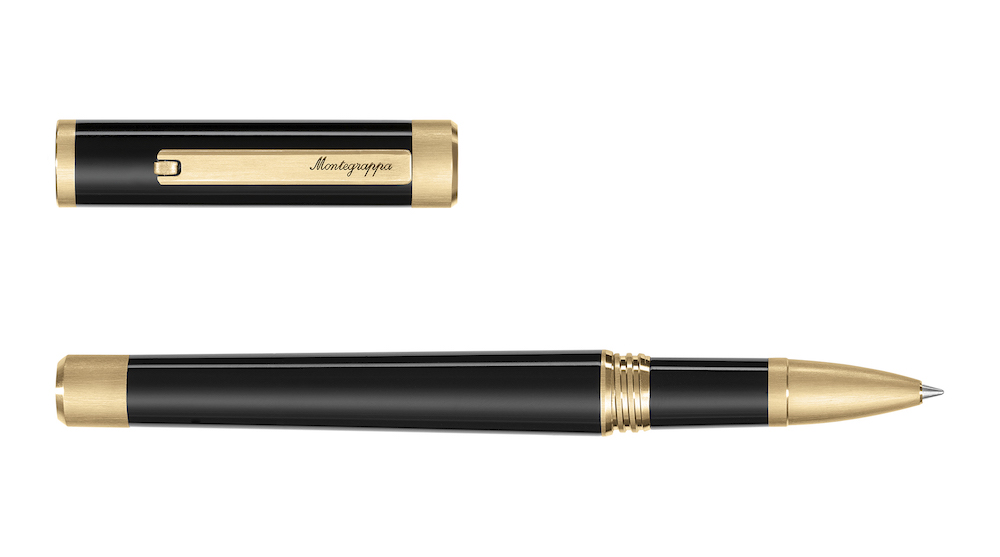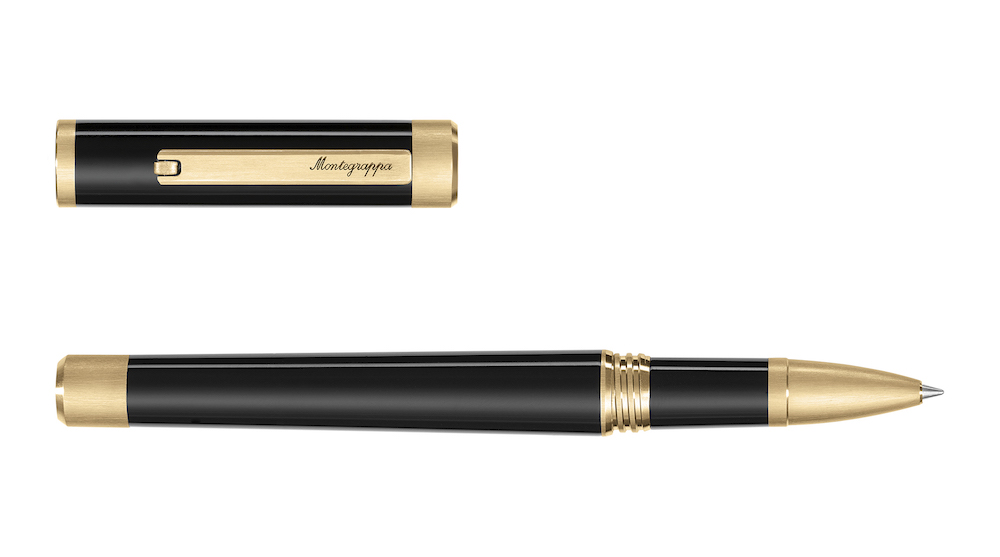 ZERO Rollerball, Black & Gold – Model: ISZETRBY-BGT – $450


ZERO Caramel Rollerball – Model: ISZETRBY_001 – $450 – SOLD OUT


ZERO Ballpoint, Black & Gold – Model: ISZETBBY-BGT – $395


ZERO Caramel Ballpoint – Model: ISZETBBY_001 – $395 – SOLD OUT
---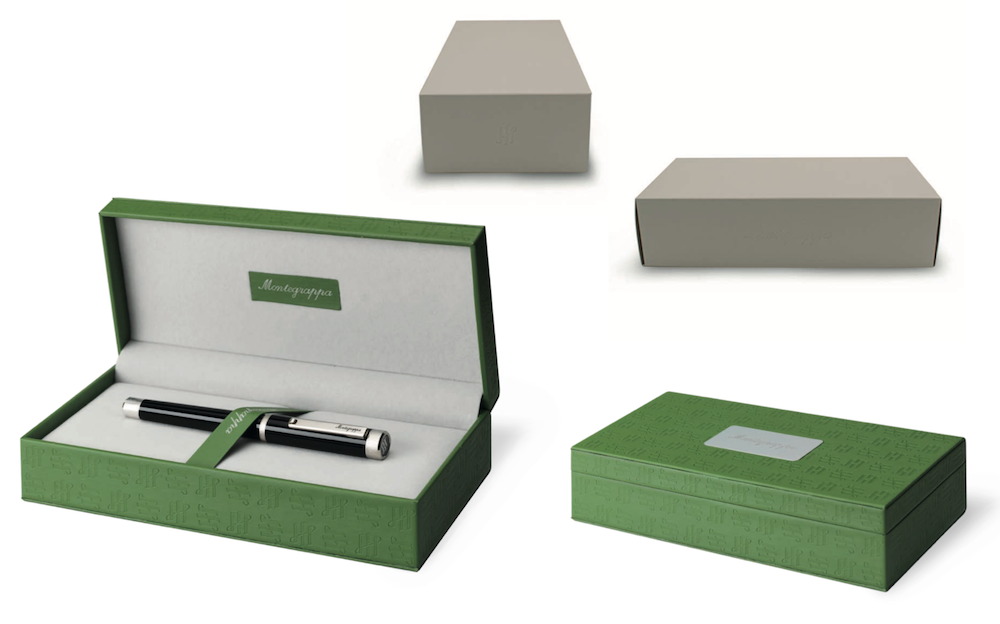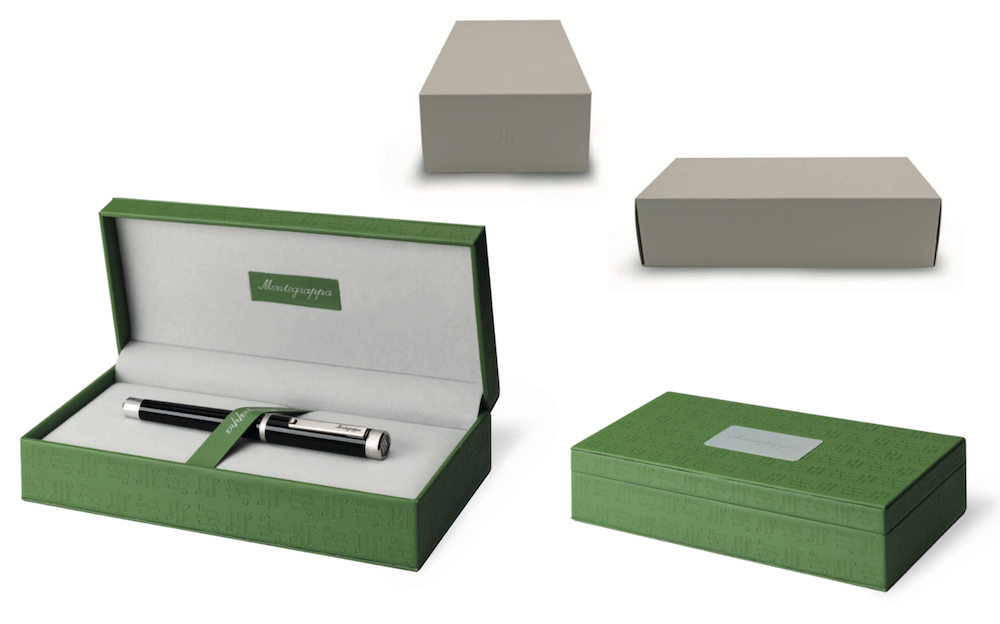 ---
---
---
Call or email us for more information: