We are very proud to announce the imminent launch of our first model in the powerful WARRIORS series: the magnificent SAMURAI.
A stroke of genius, in burnished sterling silver with luscious details, this NON PLUS ULTRA writing instrument is only available as a fountain pen. Made with cutting-edge jewelry techniques,  the Samurai is a jaw-dropping objet d'art/action figure/writing tool. Boasting Montegrappa's internationally patented POWER-PUSH filling mechanism,  its nib is crafted in solid 18K gold and is available as Fine, Medium and Broad.
The Samurai Limited Edition consists of only 177 fountain pens in Sterling Silver and 7 fountain pens in solid 18K Gold, as number 7 is thought to be the number of perfection and security and is highly regarded in Asian cultures.
The luxurious box in piano black lacquer with red velvet lining also includes a customized ink bottle, lavish embroidered silk pouches and a fully functional Katana-style letter opener.
See the Samurai brochure here.
---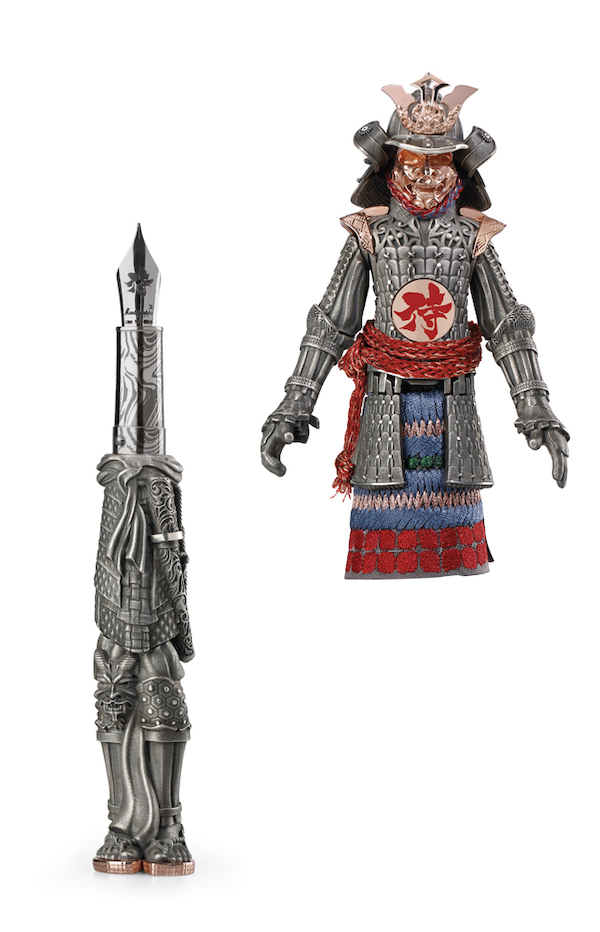 Samurai Fountain Pen, Silver ISSUN_SE    $15,000
---