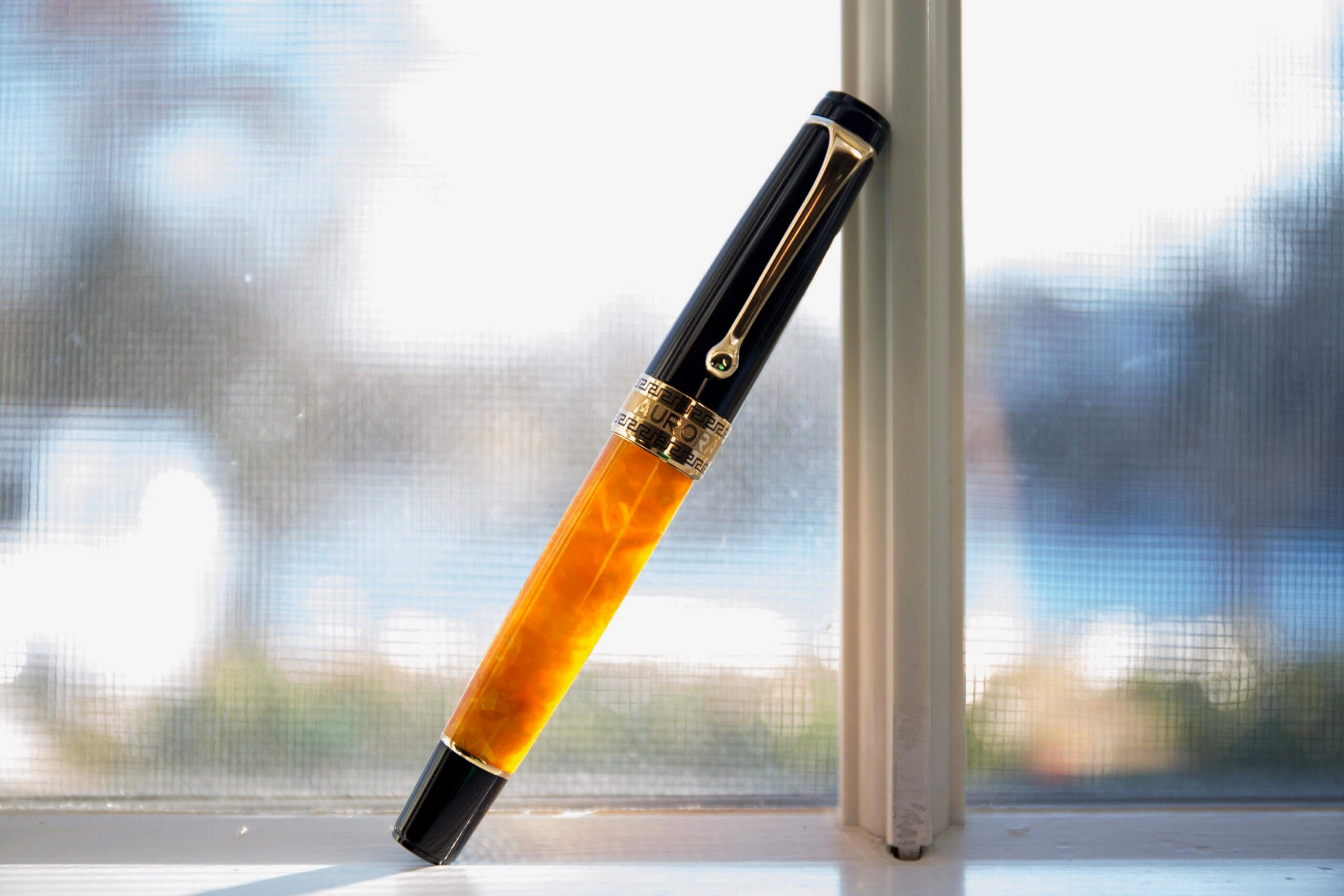 Aurora has much to celebrate these days. The fountain pen community continues to grow and with more transparency, people are embracing this fine Italian brand who is quickly approaching 100 years in 2019. Their company has experienced double turnover in 2017, as informed Fountain Pen enthusiasts look to invest their hard earned dollars in quality instruments with lasting value.
The famous song O' Sole Mio, we've come to learn,  is a celebration of the sun and that special sunny day. As Aurora enjoys this sunny period, they have introduced a pen with a familiar color and pattern. The crackled orange material was first introduced in the late 90s with their successful limit production Optima Sole. The Sole revolutionized the collectors market, as the color was quite striking for a more conservative industry most known for blue and black pens. The sole color and material was later launched in a mini Optima series and most recently found quick success with the popular 888 Sole, which is the first 88 style in a color different than black. All models have been completely sold out!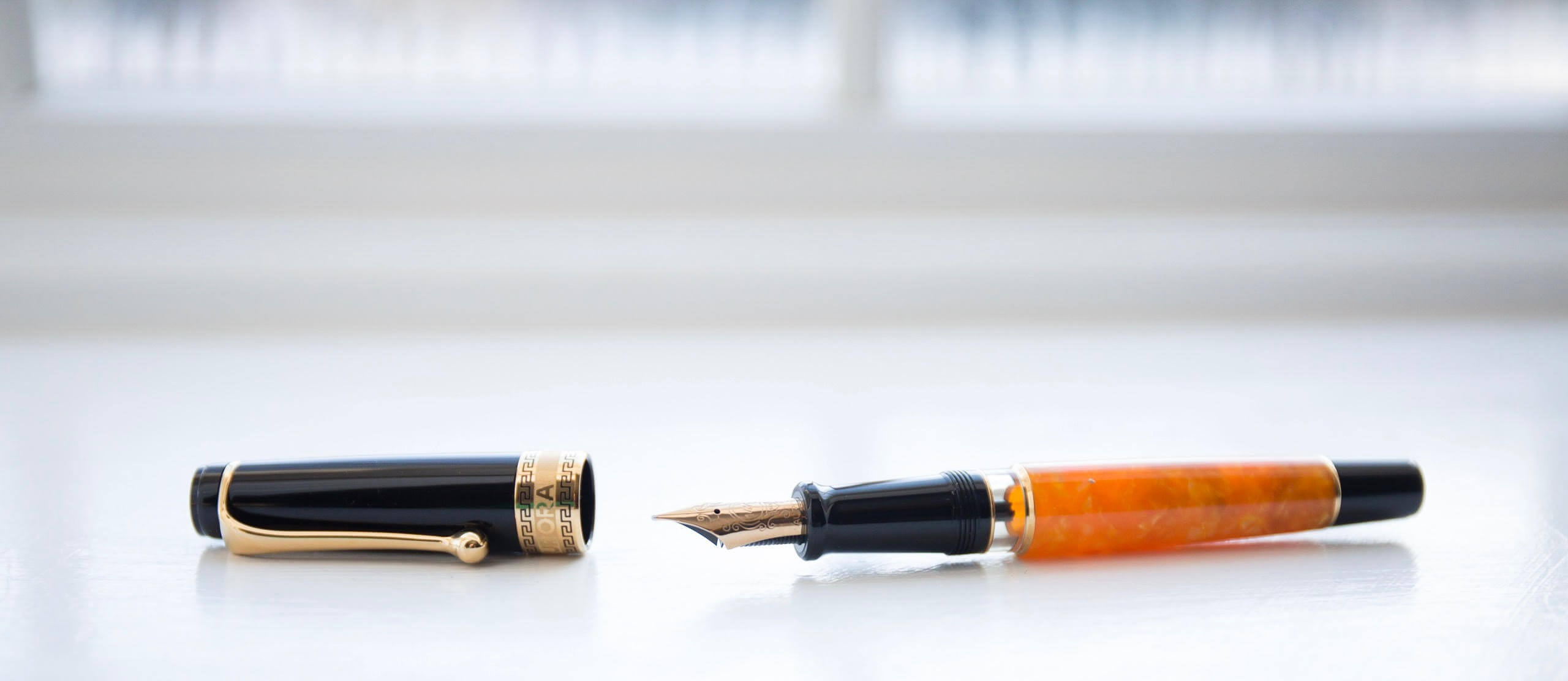 The Aurora Sole Mio is different than the previous models, as it's two tone and features a black cap with the signature Sole body. The series is available in ballpoint, roller ball and fountain pen. The fountain pen is piston filled and comes equipped with the proprietary 14k nib that is available is standard extra fine, fine, medium and broad. Special sizes like stub, BB and italic are available, but are often backordered for a month or so.
The Sole is a standard series and comes with moderate pricing, particularly for a piston fountain pen with a 14k nib and ebonite feed that is 100% made in Italy.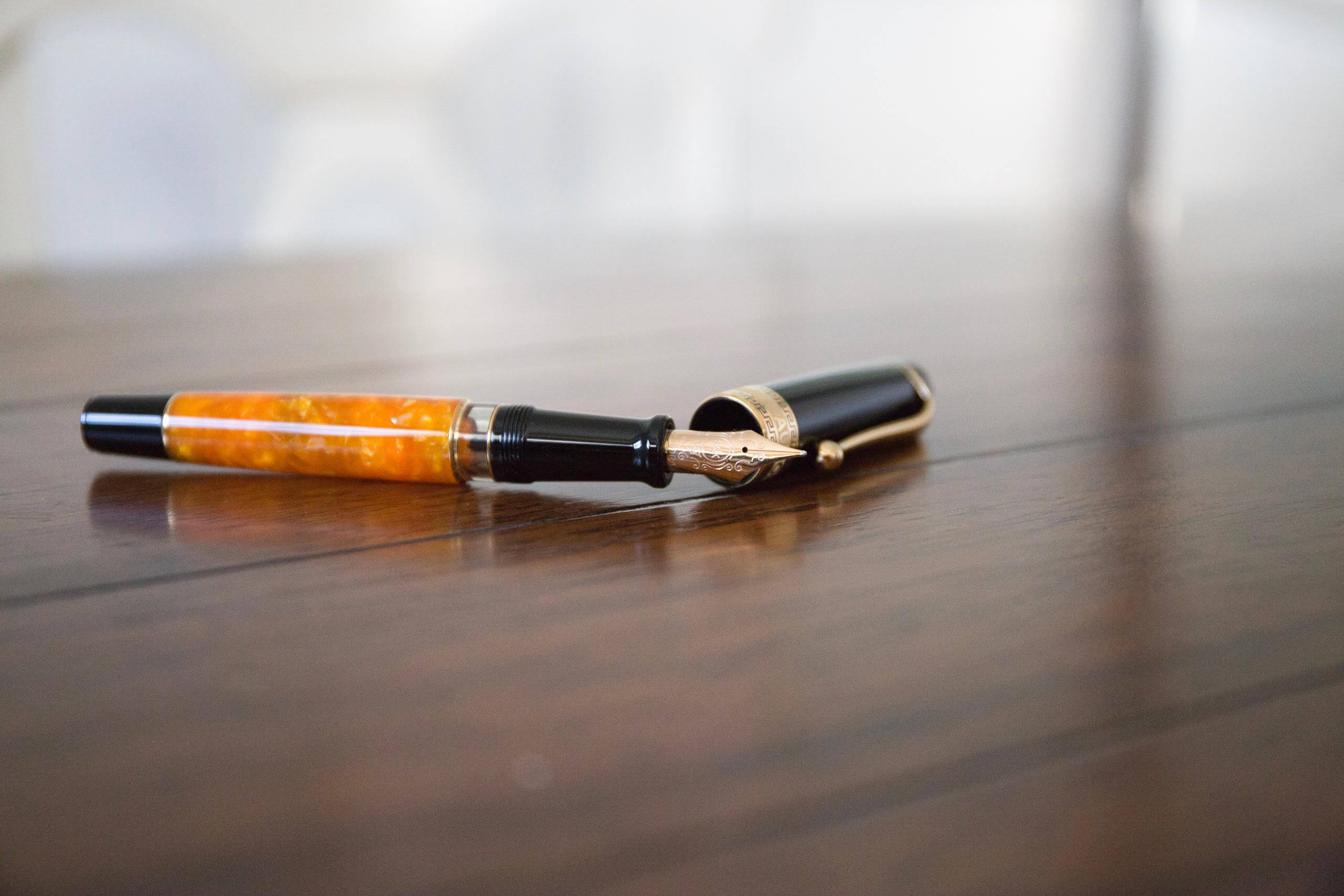 Check out some more technical information
here
.